Our Services
Digital Savvy Marketing
Our virtual services are ideal for SMEs aiming to achieve business goals. Our objective as a trusted digital firm is to ensure that our clients stay relevant in this fast-changing world by leveraging the power of Digital Marketing. As such, we can help boost your website traffic, generate more leads, and build an online presence.
Want to Drive More Traffic To Your Business?
Build your branding, upscale your SEO performance, and create engagements!
Marketing Can Be Overwhelming. The Good News Is, You Have Options.
Search Engine Optimization
Helping your website rank higher through organic searches using a personalized strategy for your business.
Learn More
We will use a unique search engine strategy to find relevant keywords for your website and/or products, and generate organic traffic. Our main goal is to increase the visibility of your website, rank higher in search engine results, and help you turn your visitors into customers.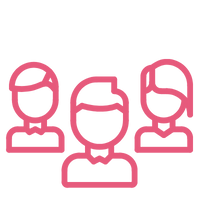 Marketing Virtual Assistant
Helping you with your marketing and admin needs in your business. Our Virtual assistants have at least 2 years of experience in the industry and work under a career manager who monitors and helps them with their daily tasks.
Our Marketing Virtual Assistants (Savvies)
Copywriter VA
Our VA helps you manage your articles, blogs, or social media captions. They'll take care of researching, writing, and editing your content as well as publishing it to your website or social media accounts.
Learn More
Our writers will curate content for your website or social media platforms and post it during the best time and best days that the audience can actively engage. Depending on your needs, they will also constantly update blogs, publish fresh articles, and engage with your readers.
Learn More
Lead Generation is absolutely essential to keep the business growing. Our Lead Generation VA will generate leads (potential customers) for you with your services or products in mind, making sure that we are looking for the right audience, and converting them into paying clients.
General VA
Overwhelm with your daily tasks? Our General VA will help you with admin tasks so you can focus more on the important side of your business.
Learn More
Virtual Assistants is great quality support to successful entrepreneurs, with that it is their responsibility to manage minor tasks like organizing your calendar schedules, taking minutes of meetings, doing the data entry, and even updating CRM and other General office admin tasks to make your work life easier.
Website Design and Maintenance VA
Do you want to take your website to the next level? Our VA can help you attract clients using your well-designed and maintained website.
Learn More
With an intermediate-advanced knowledge in Web designing, Our VA will develop and manage your website/s while applying your branding kit and ensure that websites are searchable on search engines.
Social Media Marketing VA
Are you tired of managing your social media channel?  Our social media virtual assistants can take over this task for you.
Learn More
Our Social Media Specialist will create content by targeting the right target market for your company's products and services. They will also create a strategy to grow your followings organically and provide a content calendar for you to view for transparency.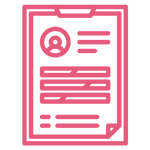 Email Marketing VA
Creating email copies, email templates and scheduling them on your preferred platform for your email campaigns. While making constant improvement as well as monitoring them regularly.
Learn More
Along with a free email marketing strategy, our VA will help you implement it and help grow your business by reaching out to your potential clients (inbound or outbound email marketing). They'll create templates and copies, campaigns to increase conversions and sales that generate faster Return of Investments.
Facebook/Instagram Ad Expert VA
Be consistent with your branding. Our Ad expert VA will help you strategize and plan your Facebook or Instagram Ads to increase your monthly revenues.
Learn More
Paid Ads play a vital role in one's business especially if you're competing with big brands. This is where you reach more audiences by telling them a unique story so they'll buy your products or services. Our VA will help you build a brand that will stand out and gain a large increase in market competition.
Customer Support/Appointment Setter VA
Overwhelmed with flooding inquires every day? Need an appointment booked each week? Maybe it's time you get yourself a Customer support VA.
Learn More
Running a business is not easy. You have to deal with complaints from your customers, answer inquires, or need at least 1 appointment book in a week. Our customer support VA can help you with all these tasks so you can focus more on the other aspect of your business.
 

Phases to Success



(Digital Savvy VS Process)
Grow your business with us and let's get you started scaling up!